Mendoza, Mendoza, Argentina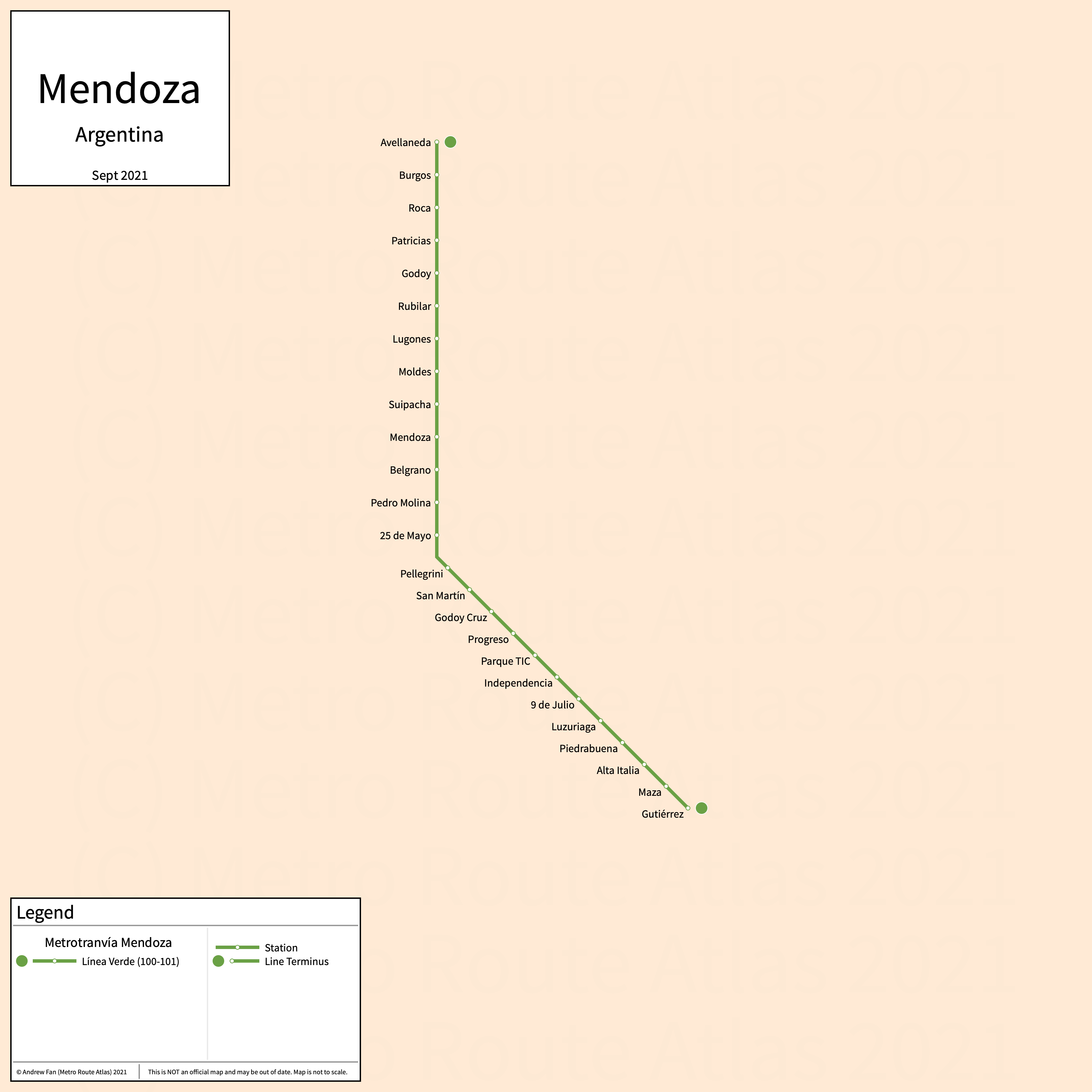 Table of Contents
Overview - Mendoza
Located at the eastern foothills of the Andes, Mendoza is the capital of Mendoza Province. It has approximately 115,000 inhabitants in the city proper as of 2010. The Mendoza metropolitan area comprised 1,400,000 residents as of the 2010 INDEC census estimate.
Mendoza's rapid transit network consists of a light rail service.
Metrotranvía Mendoza
Opened 2012, Metrotranvía Mendoza consists of a light rail service that serves the city of Mendoza and the surrounding satellite cities.
Green Line (Línea Verde)
The Metrotranvía Green Line is a light rail service on a Northwest-Southeast alignment. It runs from Avellaneda in the northwest to Gutiérrez in the southeast via Mendoza, serving 25 stations.
The Green Line was opened in February 2012 and the last expansion to the line was the opening of Parque TIC in May 29, 2021. The Green Line is owned and operated by the Sociedad de Transporte Mendoza.
References & Helpful Links
Metrotranvía Mendoza at Wikipedia | Metrotranvía Mendoza at Wikipedia.es
Maps
Other Sources
Mendoza, Argentina at Urbanrail.net
Other Websites
External Citations
Asset Notes
The color for the Metrotranvía was taken from the Winter 2018 timetable.