Valencia, Carabobo, Venezuela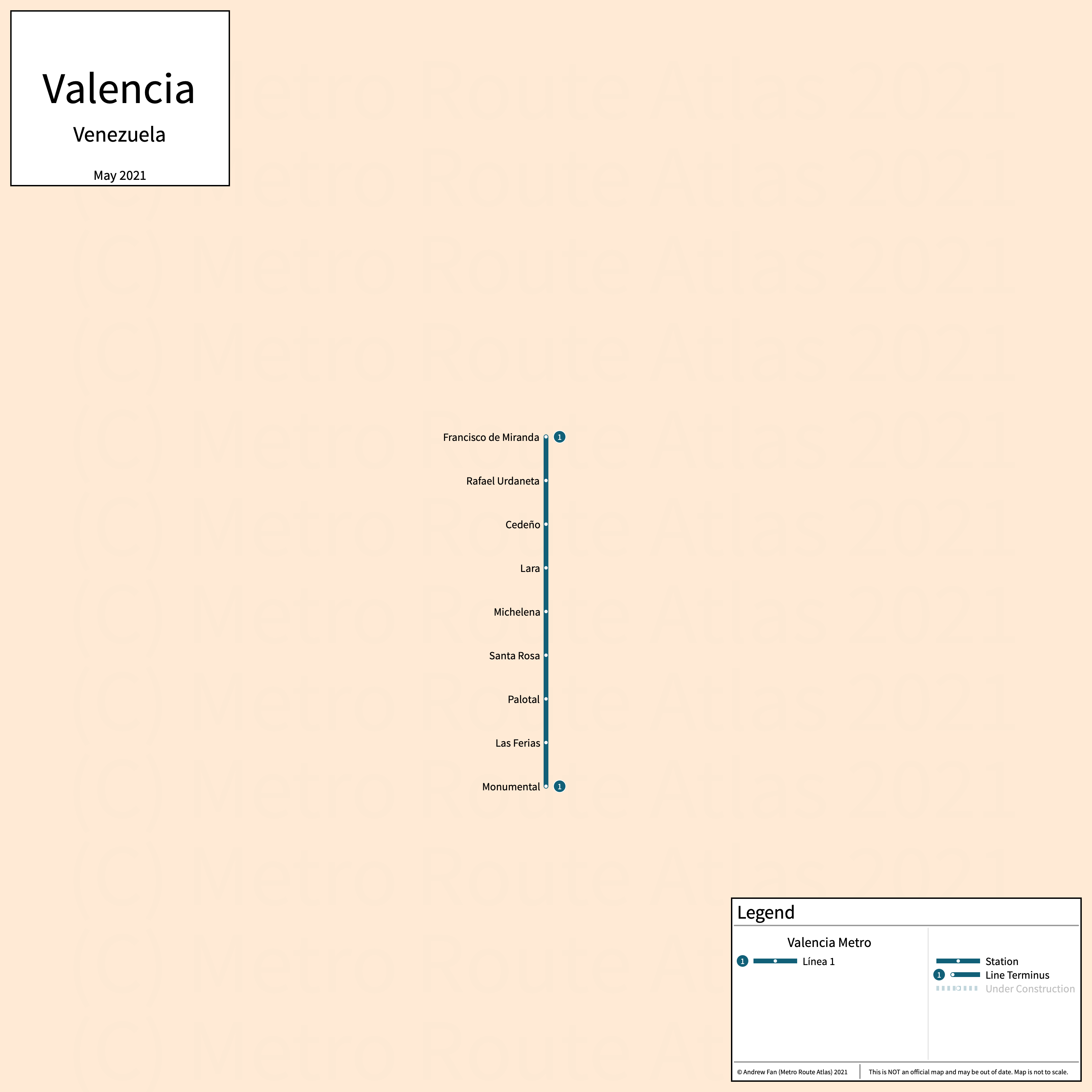 Table of Contents
Overview - Valencia
Located on the west side of Lake Valencia, Valencia is the capital of Carabobo and the third largest city by population in Venezuela. It has approximately 1,484,000 inhabitants in the city proper as of 2011. The Valencia metropolitan area comprised 2,074,329 residents as of the 2013 INE census estimate.
Valencia's rapid transit network consists of one high floor LRV light metro service.
Valencia Metro
Opened 2007, Valencia Metro consists of a high floor LRV light metro service that serves the city of Valencia, Carabobo.
Line 1 (Línea 1)
Line 1 of the Valencia Metro is a high floor LRV light metro service on a North-South alignment. It runs from Francisco de Miranda in the north to Monumental in the south, serving 9 stations. The section from Cedeño to Francisco de Miranda is branded as Line 2 but is operated as part of Line 1 service.
Line 1 was opened in November 2007 and the last extension to the line was the opening of the first part of Line 2 in April 2015.
References & Helpful Links
Valencia Metro at Wikipedia | Metro de Valencia at Wikipedia.es
Official Website for Valencia Metro: Metro de Valencia
Maps
Other Sources
Valencia, Venezuela at Urbanrail.net
Other Websites
External Citations
Asset Notes
Line colors taken from Metro de Valencia website banner as of May 10, 2021.