Maracay, Aragua, Venezuela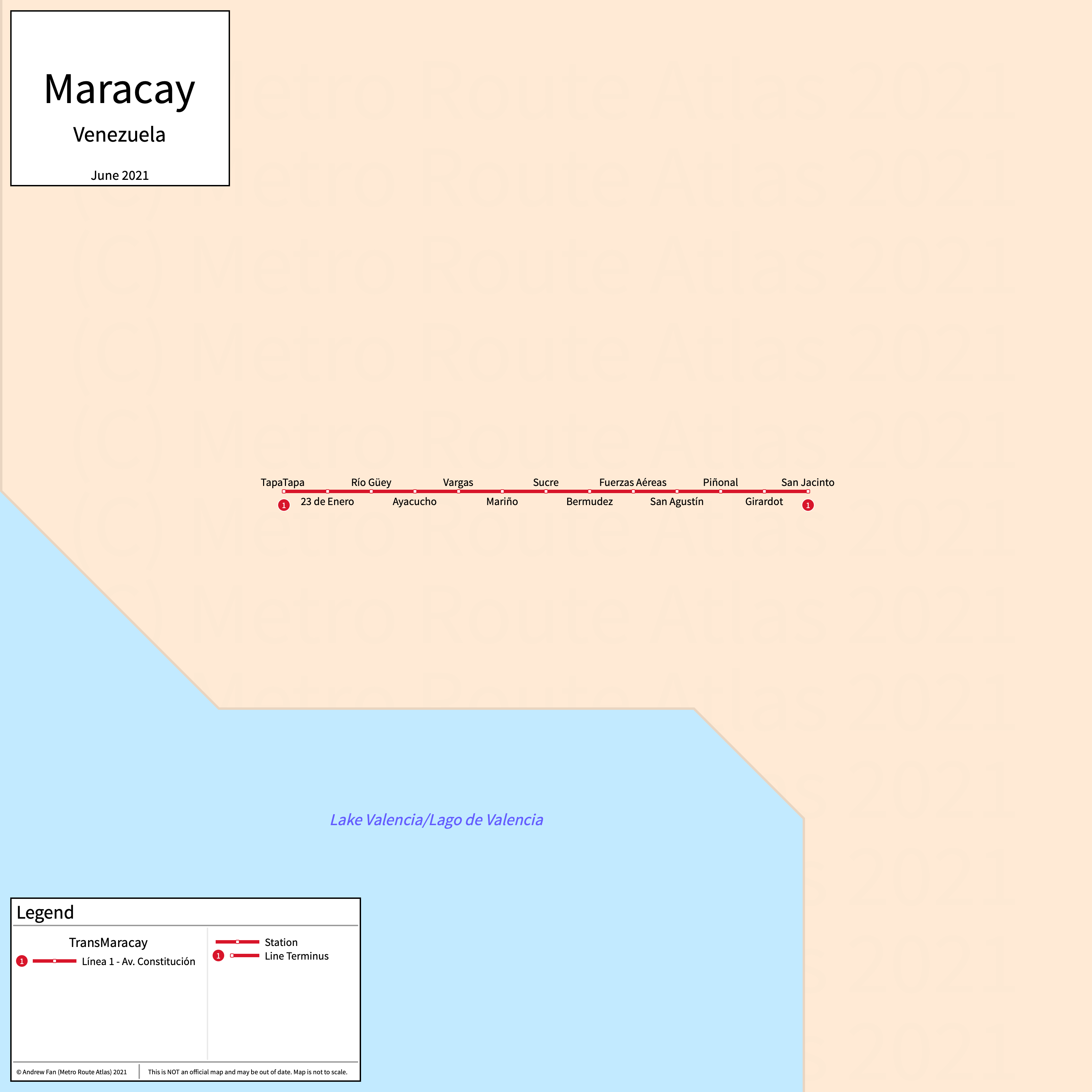 Table of Contents
Overview - Maracay
Located on the east coast of Lake Valencia, Maracay is the capital of and the largest city by population in Aragua. It has approximately 955,000 inhabitants in the city proper as of 2011. The Maracay metropolitan area comprised 1,249,704 residents as of the 2013 INE census estimate.
Maracay's rapid transit network consists of a bus rapid transit service.
TransMaracay
Opened 2015, TransMaracay consists of a bus rapid transit service that serves the city of Maracay, Aragua.
Line 1 (Línea 1)
Line 1 of the TransMaracay is a bus rapid transit service on an East-West alignment. It runs from TapaTapa in the west to San Jacinto in the east, serving 13 stations. It runs almost entirely in dedicated contraflow lanes on Av. Constitución.
Line 1 was opened in April 2015. Line 1 is operated by TransAragua S.A.
References & Helpful Links
Maps
Other Sources
Other Websites
External Citations
Asset Notes
TransMaracay color taken from from the TransMaracaibo 2016 strip map, as it is branded similarly.