Bucaramanga, Santander, Colombia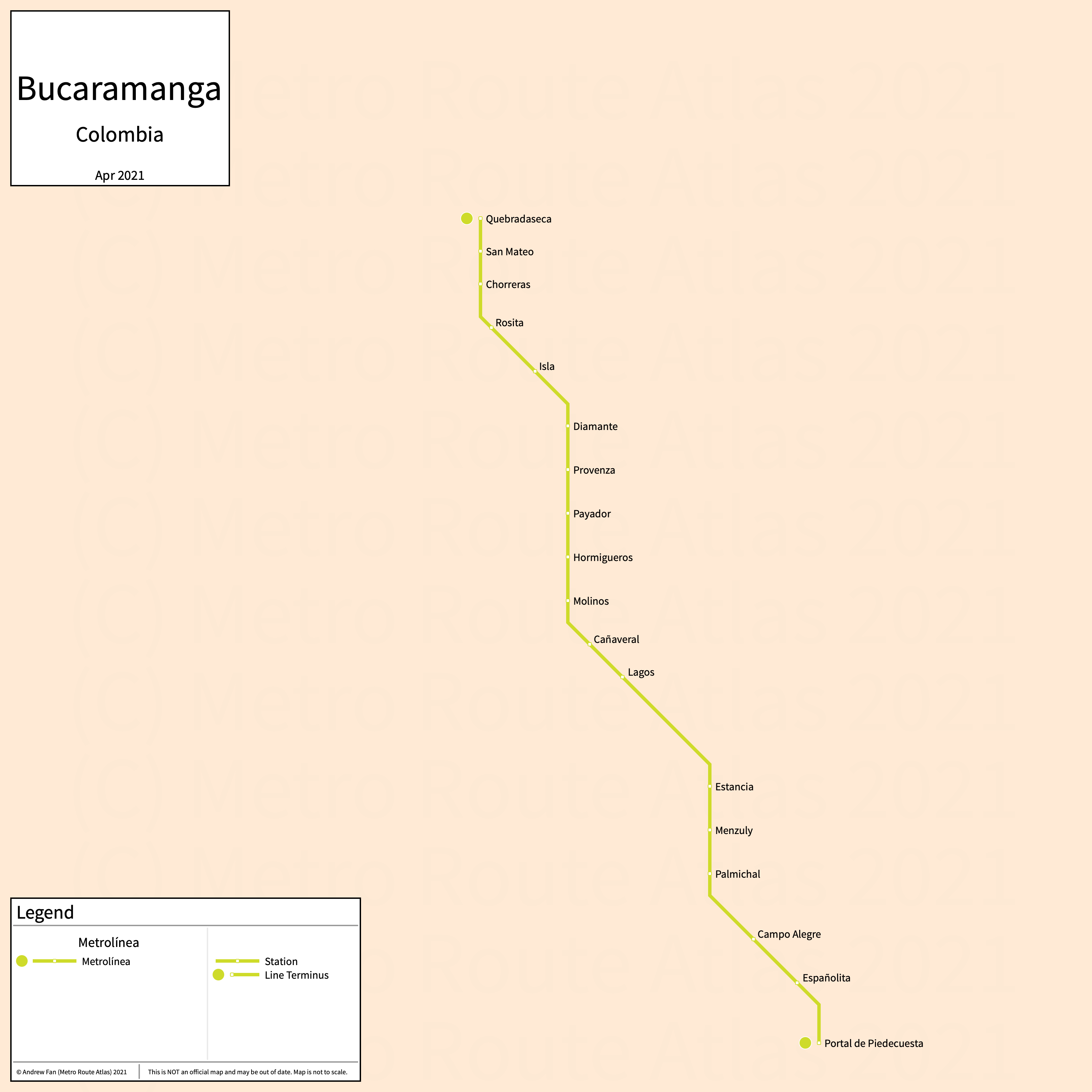 Table of Contents
Overview - Bucaramanga
Bucaramnanga is the capital of and the largest city by population in Santander. It has approximately 581,000 inhabitants in the city proper as of 2018. The Bucaramanga metropolitan area comprised 1,141,671 residents as of the 2018 DANE census estimate.
Bucaramanga's rapid transit network consists of a single bus rapid transit line.
Metrolínea
Opened 2009, Metrolínea consists of a bus rapid transit line that serves the city of Bucaramanga, Santander and the surrounding suburbs.
Metrolínea
Metrolínea is a bus rapid transit line on a North-South alignment. It runs from Quebradaseca in the north to Portal de Piedecuesta in the south, serving 18 stations. Two stations (Hormigueros and Molinos) are not served by trunk services due to having side platforms while trunk services only have doors for island platforms.
Metrolínea was opened in December 2009 and the latest extension was to Portal de Piedecuesta.
References & Helpful Links
Metrolínea at Wikipedia | Metrolínea at Wikipedia.es
Official Website for Metrolínea: Metrolínea
Maps
Other Sources
Bucaramanga, Colombia at BRTDATA.org
Other Websites
External Citations
Asset Notes
Line color taken from Metrolínea logo on individual route descriptions.