Gatineau, Quebec, Canada
Gatineau, Québec, Canada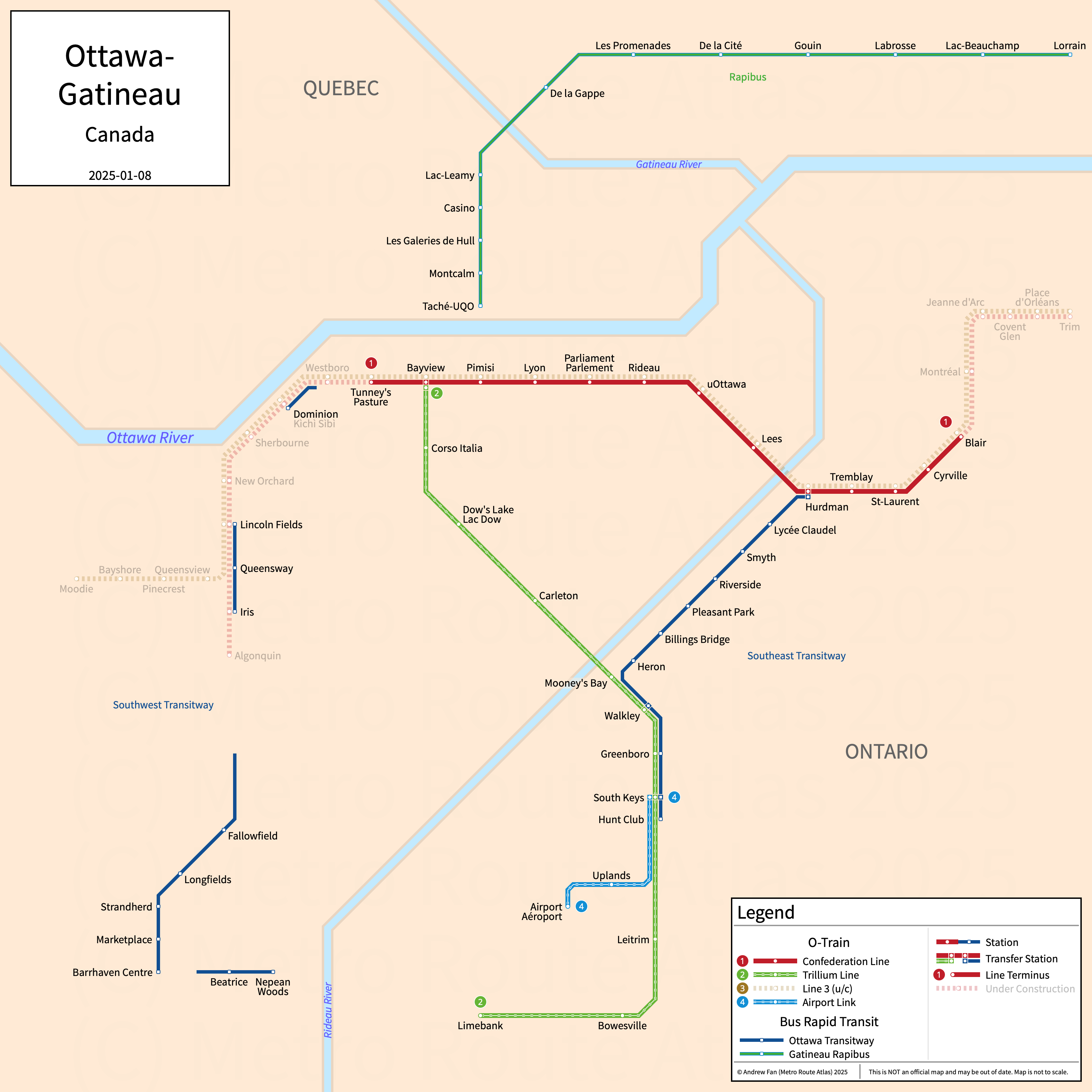 Table of Contents
Overview - Gatineau
Located on the Ottawa and Gatineau Rivers across from Ottawa, Gatineau is a city in the Outaouais Region of Quebec. It has approximately 276,000 inhabitants in the city proper as of 2016. The Ottawa-Gatineau metropolitan area comprised 1,323,783 residents as of the Canada 2016 Census.
Gatineau's rapid transit network consists of a bus rapid transit line.
Rapibus
Opened 2013, Rapibus consists of a single bus rapid transit line that serves the city of Gatineau, Quebec and the surrounding suburbs.
Rapibus
Rapibus is a bus rapid transit line on an East-West alignment. It runs from Taché-UQO in the west to Lorrain in the east, serving 12 stations.
Rapibus was opened in October 2013 and the last extension was to Lorrain in August 2023.
References & Helpful Links
Official Website for Rapibus: Société de transport de l'Outaouais
Maps
Other Sources
Gatineau, Quebec at BRTDATA.org
Asset Notes
Rapibus colors taken from icon on official website as of October 2020.