Chihuahua, Chihuahua, Mexico
Chihuahua, Chihuahua, México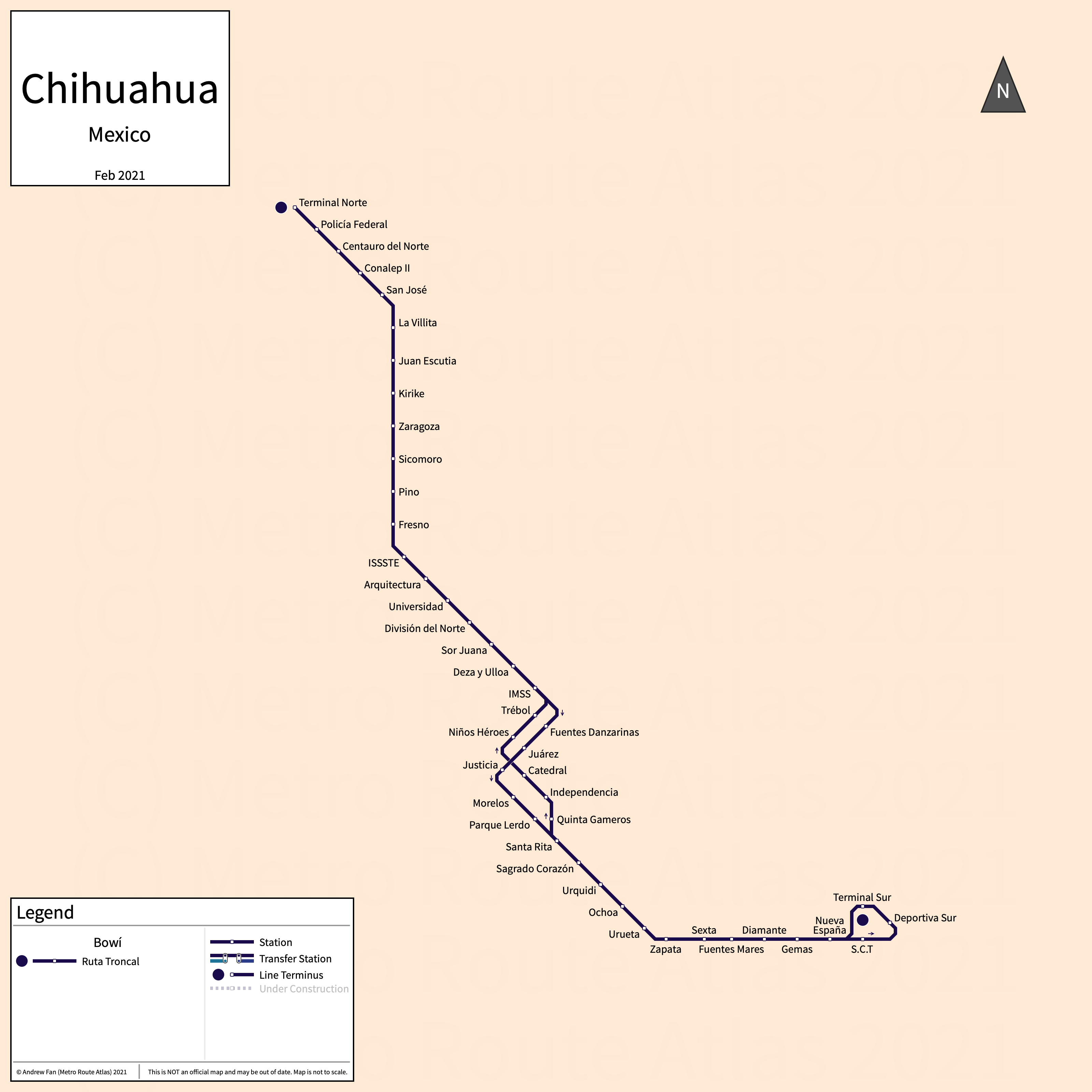 Table of Contents
Overview - Chihuahua
Chihuahua is the capital and the largest city by population in Chihuahua. It has approximately 878,000 inhabitants in the city proper as of 2017. The Chihuahua metropolitan area comprised 988,065 residents as of the 2020 INEGI census.
Chihuahua's rapid transit network consists of a bus rapid transit service.
Bowí
Bowí
Bowí (formerly ViveBús and MetroBús) is a bus rapid transit service on a Northwest-Southeast alignment. It runs from Terminal Norte in the northwest to Terminal Sur in the southeast via central Chihuahua, serving 43 stations of which 12 are in a single direction only (not including Terminal Sur).
Bowí was opened as ViveBús in August 2013. Bowí is owned by the Government of the State of Chihuahua.
References & Helpful Links
Official Website for Bowí: OTCH
Maps
Official Line Map - Bowí [PNG] [Last Accessed Jan 30, 2021]
Other Sources
Chihuahua, Mexico at BRTDATA.org
Asset Notes
Icon and line color taken from Bowí logo on official map as of January 30, 2021.